CMS for eCommerce Comparison: WordPress, Magento and Drupal
Choosing a content management system (CMS) for eCommerce can be the biggest hurdle to overcome. With so many options available – each with its own strengths and weaknesses – it's important that you do thorough research before choosing one for your business.
WordPress, Magento, and Drupal offer many features that eCommerce businesses need to succeed. Functionality, usability, search, and analytics all determine which option is best suited for your needs.
You need powerful selling and marketing tools, along with a means of managing your relationships with your customers. These are just a few of aspects to consider when choosing a CMS for eCommerce.
WordPress CMS for eCommerce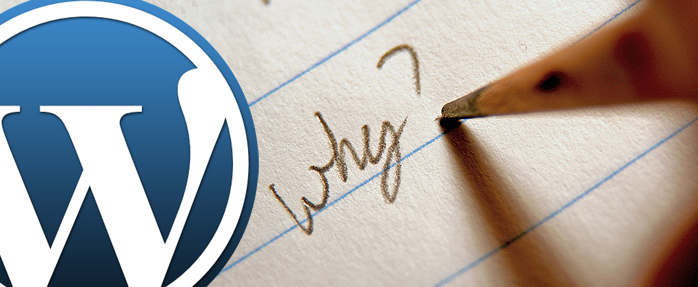 WordPress is arguably the leading CMS platform used today. It's estimated that over half of all sites that use a content management system are powered by WordPress. With plugins, WordPress allows you to customize functionality and the look of your website.
WordPress began as a blogging platform. But eCommerce plugins have made it a worthwhile option for businesses. This gives WordPress the functionality to match a variety of business settings.
WordPress provides a large number of open source themes that can be easily customized and integrated into your eCommerce site. Plugins such as WooCommerce and eShop allow you to utilize sales data, email templates, and sales reports.
But WordPress also has its downsides.
In order to use WordPress CMS for eCommerce, themes and plugins require constant upgrading that could overwrite any customizations that have been made. In addition, these themes and plugins may not always be compatible with WordPress upgrades.
WordPress is constantly under the threat of a variety of hacking attacks. Their upgrades help combat this issue, but it could be a nuisance for webmasters of eCommerce sites. Security for any business is absolutely critical.
The Power of Magento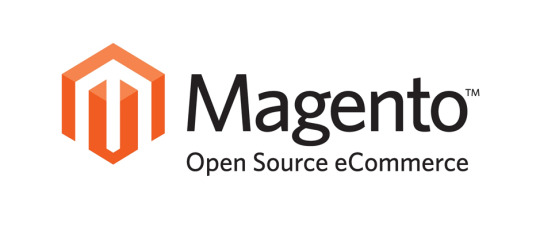 Magento first developed as an eCommerce platform. Over time, it integrated the blogging capabilities that WordPress is known for. But this makes Magento a more robust CMS for eCommerce.
Magento is an open source application that gives it a high level of functionality for users. So much so, that its learning curve often intimidates new users. Small eCommerce sites may decide that Magento is not right for them given its complex capabilities.
Larger eCommerce businesses that generate over $1 million can benefit from the features that Magento provides. It offers the tools needed to for complex systems along with a high-quality user experience. Magento is ideal for professional level eCommerce business owners. It handles discounting and vouchers easily. It provides quality sales reports that can be integrated with other systems. It's also highly customizable for its users, and they are able to optimize Magento to suit their individual needs.
An easy installation is available for those who want to dive in quickly. It makes setting up an eCommerce business easy by letting you set up products, categories, and a theme for your site shortly after installation.
Magento has a large community of members who contribute to its growth and performance. They provide assistance in the way of tutorials and articles, giving new users the resources to solve problems that may arise.
Because of its complexity, it takes time to learn Magento in its full capacity. This is one of its drawbacks for many. Magento is a highly robust and complex platform, and its steep learning curve makes it useful to a select group of users.
Magento can also be slow when running on smaller servers. It handles a lot of data that's compiled for improved performance. This can place a burden on storage space.
Because of these disadvantages, many choose to look elsewhere for an eCommerce platform that's easier to use.
Drupal Commerce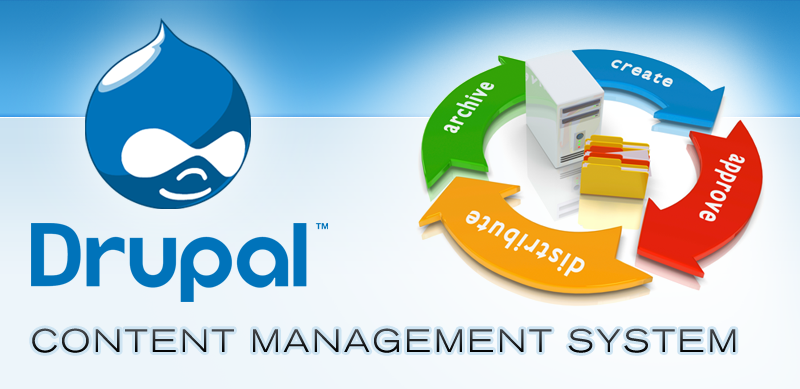 Magento may be a powerhouse for eCommerce, but Drupal provides an alternative that's less complex for smaller businesses. Where many choose to integrate Magento with WordPress or Drupal, others prefer the Drupal and Drupal Commerce integration for their businesses.
As a CMS platform, Drupal offers a great deal of flexibility and power to business owners. Integrating Drupal Commerce gives even more functionality by integrating CMS and eCommerce into one package.
This is where Drupal has the upper hand over Magento, which has limited CMS functionality. Content marketing has become the leading way for businesses to drive traffic to their sites. So this functionality can outweigh the eCommerce abilities of Magento.
For eCommerce businesses, integrating Drupal and Drupal commerce can save time compared to a Magento and WordPress integration, which requires the maintenance of two separate platforms.
If you're looking for the right CMS for your eCommerce business, WordPress, Magento, and Drupal offer plenty of features to choose from. But with the advantages of each come a few drawbacks.
Understanding what your eCommerce business needs are, and the level of complexity that it requires will help you choose the right one. Your business requires tools for managing your relationship with your customers as well as powerful marketing, analytics, and customization options.
Once you find the right CMS platform to match these needs, you'll have set up a solid foundation for long-term eCommerce success.
Here is one such infographics I have came across that also takes you through very informative comparison between Magneto and Shopify